I'm pretty sure that all of you must have read quite a few Make Money Online blogs but the sad reality is that most of them FAIL at helping you to make money. Several bloggers don't have a clue as to how to make even a nickel online whereas some bloggers know-it-all but insist on fluffing up their blogs.
However, there do exist some blogs which are genuinely useful and the guys behind it are genuinely great people.
This is the first part of a series which is destined to continue for times immemorial. Just kiddin', but anyway, it will extend to at least a couple more parts as there are loads of bloggers who deserve coverage.

Lucas, the blogger at Net Strife, is a great guy and has some super-quality posts over at his blog. The design is beautiful yet simple and the content tops the design.
Lucas blogs from the perspective of a dude who's experimenting with making money online and constantly tracking and reviewing his progress. Some of the posts simply blow you away due to the value that's exhibited in them.
Here are the posts you MUST read:
http://www.netstrife.com/how-i-make-a-fortune-with-wordpress-themes/
http://www.netstrife.com/value-your-time/
http://www.netstrife.com/how-to-get-clients-as-a-freelancer/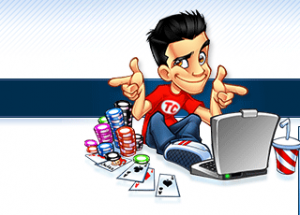 Now, I'm sure every one of us has heard about Tyler Cruz at some point or the other. This poker superstar has an insanely cool name with an insanely cool blog to go along with it 🙂 .
The design is sleek, the ads are plenty and yet, they don't clutter up the entire look. Tyler is one of the blogging superstars I actually respect as he comes across as humble and always willing to learn.
He's had a number of friendly competitions with arch-nemesis Gyutae Park and these are always fun to follow. You should definitely checkout the Affiliate Marketing Challenge that's going on.
Apart from all that, Market Leverage simply loves this guy and generously sponsors high-ticket prizes for his competitions.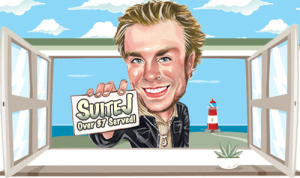 SuiteJ is a relatively new blog compared to the others but judging by the awesome posts, Jay will have his hands-full with blog expos and conferences in a year or two.
Seriously, the big-head (Jay's affectionate nickname) is amazing at churning out high quality content. He writes on a variety of topics spanning from design to website flipping.
Recently, Jay recorded his first video post and you should definitely go check it out. What's more, he's even giving away a FREE eCover design (no strings attached!)
So folks, that sums up this part of this series. Stay tuned for more 🙂