As a kid, I've always loved reading comic books, especially those published by Marvel Comics. Marvel has created a lot of memorable and nostalgic characters/heroes such as Captain America, Iron Man and the Hulk (among hundreds of others), and some have been brought to life by Hollywood in their movies. Of course, a comic book fan has his or her favorite heroes, and here's my own top 5 list of faves. I will also include some of their allies and enemies in the comics.
5) Spider Man (a.k.a. Peter Parker)
Everybody's favorite and well-loved web-slinger boasts one of Marvel's biggest rogue galleries. Bitten by a radio-active spider, he inherited the abilities of a super-arachnid such as agility, strength, speed, stamina, endurance, the ability to cling and crawl to most surfaces, and the capability to produce artificial webbings through a gadget (though portrayed as having the ability to produce real webbings from his wrists in the movies). Perhaps his best known ability is his "spider-sense" which is some sort of an early warning device whenever a foe or some sort of danger is near. He is known for his wise-cracking antics that could distract his opponents which would, at certain instances, eventually help him gain the upper hand and defeat them. Played by Tobey Maguire in the three Spider Man movies, and will be played by Andrew Garfield in the 2012 film reboot.
Allies: Black Cat, Wolverine, Daredevil, Iron Man, Venom, Human Torch
Enemies: Rhino, Kingpin, Lizard, Electro, Kraven, Tombstone, Juggernaut, Green Goblin, Mysterio, Dr. Octopus, Sandman
4) Hulk (a.k.a. Bruce Banner)
Who could ever forget the green behemoth that gets bigger and stronger every time he gets angry? Both famous in the comics and movies, the character has gained his own fans through the years. "Puny" (as his own alter-ego would call him) scientist Bruce Banner has been accidentally bombarded with gamma-rays, thus giving him unlimited strength, durability, accelerated healing factor, vast leaping ability and high resistance to mind control. He is famous for his lines "Hulk Smash" and "Hulk Bash" both in the comic books and movies. He is perhaps one of the most powerful super-heroes created. Played by Eric Bana and Edward Norton in the movies, and will be played by Mark Ruffalo in the 2012 Avengers film.
Allies: Wolverine, She Hulk, Captain America, Iron Man, Doc Samson
Enemies: The Wendigo, Abomination, Leader, Absorbing Man, Bi-Beast, Juggernaut, Devastator, Dragon Man, Rhino
3) Gambit (a.k.a. Remy LeBeau)
The ragin' cajun is perhaps one of my favorite X-Men because of his suaveness and his "hypnotic charm" ability which makes him a ladies' man. Growin up in New Orleans as a thief, he became a thief first before becoming one of the members of Marvel's famous team of mutants. He also has the ability to manipulate potential energy into kinetic energy, using a variety of objects (most preferrably through cards) and carries an extendable metal staff. He is perhaps famous for his relationship with his teammate Rogue. Played by Taylor Kitsch in the movie "X-men Origins: Wolverine".
Allies: Wolverine, Rogue, Cyclops, Beast, Storm, Psylocke
Enemies: Mr. Sinister, Sabretooth, Mystique, Omega Red, Pyro
2) Juggernaut (a.k.a. Cain Marko)
One of the best things that I love about Marvel is that they could turn a villain into a hero (or in some cases, an anti-hero), and of them is Juggernaut. Empowered by the mystical Crimson Ruby of Cytorrak, Cain Marko was granted the power of the Juggernaut: superhuman strength, stamina, durability, healing factor and near-invulnerability. Formerly a perennial foe of the X-Men, he is now atoning for his past mistakes and is now one of the X-Men's most valuable teammates. Played by Vinnie Jones in "X-Men: The Last Stand".
Allies: Black Tom Cassidy, X-Men, She Hulk, Hulk
Enemies: Onslaught, Rage, Komodo, Mojo, Deadpool, Gideon
1) Wolverine (a.k.a. James Howlett)
Wolverine has always been my favorite among the Marvel characters, perhaps due to his mysterious origins and prowess in battle, as well as his conflicted persona: "he can become the ultimate killer, but has the courage and strength to overcome that side of him". He's gifted with the power of strength, animal-keen senses, stamina, durability and a healing factor. He is famous for his adamantium skeleton and claws. He's been through a lot; stabbed, impaled, burned, crucified, but still lived to tell about it. He's also been to outer space, other dimensions, hell, etc. For me, he is one of Marvel's best created characters, and well-loved by many fans of the comic book hero. Played by Hugh Jackman in the X-Men films and "X-men Origins: Wolverine".
Allies: Gambit, Jean Grey, Cyclops, Captain America, Domino, Rogue, Black Cat, Jubilee
Enemies: Omega Red, Silver Samurai, Sabretooth, Lady Deathstrike, Deadpool, Reavers, Cyber, Shiva, Bloodscream, Chimera, Ogun, Epsilon Red, Donald Pierce
I've always loved watching cartoon shows, especially those about super heroes and their adventures. I can remember in my younger days when I got home from school, getting excited when it's already 7 at night as I can again see my favorite super heroes in action. Here's my list of the top 3 favorite cartoons.
#3) The Transformers (1984)
Who could ever forget the Autobots and Decepticons waging a war on Earth with Optimus Prime exclaiming the memorable line "At the end of this day, one shall stand, and one shall fall!". I remember watching this with my sister which also influenced her to collect some of their toys/merchandise. The original series gave birth to various cartoon spin-offs and sequels like "Transformers: Cybertron", "Transformers: Beast Wars" and "Transformers: Beast Machines", among others.
What I Liked Most About The Series: The unforgettable giant robots fighting for supremacy over the Earth…. and the toys!;)
#2) The Uncanny X-Men (1992)
After the robots, I turned my attention to the cartoon superheroes who've added some more fun with my breakfast of cookies and oatmeals as a kid. For me, the best among these shows is the Uncanny X-Men, as it showcased some of Marvel's famous mutants (heroes and villains alike) such as Wolverine, Cyclops, Jean Grey (Phoenix), Magneto, Rogue, Gambit, Mystique, Juggernaut, among others. I liked how the series blended adventure and love stories, staying true to its comic book origins.
What I Liked Most About The Series: The good and evil mutants fighting for their cause, with the good guys protecting humankind from the bad guys, all the while getting ridiculed and rejected by the humans because of their powers. Always great to see the love triangle going on between Wolverine, Jean Grey and Cyclops.
#1) Justice League (2001) And Justice League Unlimited (2004)
In the same tradition of the Uncanny X-Men animated series, the show tells the stories and adventures of the various DC Comics superheroes as a team. The unforgettable faces in the show includes Superman, Batman, Wonder Woman, Martian Manhunter, the Flash and Hawkgirl, as well as the many heroes (and villains) in the DC Universe.
What I Liked Most About The Series: The fight sequences in the series are fun to look at as they land solid hits on their opponents. I've always like the episode "For the Man Who Has Everything" in Justice League Unlimited, where Superman has been incapacitated by the super-strong alien Mongul, with only Batman and Wonder Woman left to fight the villain. This episode was adapted from a famous story in DC comics "Superman Annual#11″ created in 1985. It's always great to see your comic book stories come to life in the television!
A lot of people are good at rapping when they take their time to write rhymes but some of those people aren't as good off the top of their head when freestyling. Well, I've compiled my list of top 10 freestyle rappers in my eyes. If you disagree, let me know who you think are the best!
My list (no particular order):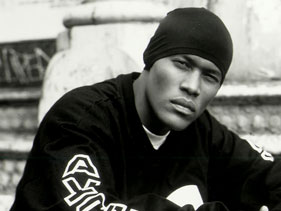 1. Canibus – Probably one of the sickest lyricists out there and his freestyling ability is off the chart. He may have fell off due to the battle he had with LL Cool J years back but let's face it, LL Cool J had someone ghostwrite his lyrics anyways. Besides, just because someone gets beaten in a battle doesn't mean they're bad. For instance, Jay-Z got ripped by Nas but it doesn't mean Jay-Z isn't a good rapper.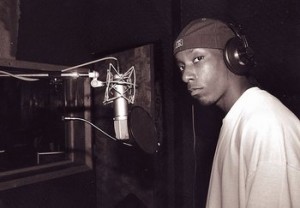 2. Big L – The late, great underground emcee was one of the best freestyle rappers out there. He was overlooked by some but you can't deny his ability to freestyle off the top of his head. I'm not the only one who thought this but he was better at freestyling than writing songs and hits. It's the truth and you guys know it!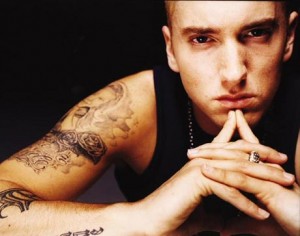 3. Eminem – Yes, believe it or not but Eminem is a good freestyle rapper and he came up as a battle rapper so that's a dangerous mix. Before he started doing goofy songs and semi-singing, he was freestyle battling his way up to stardom.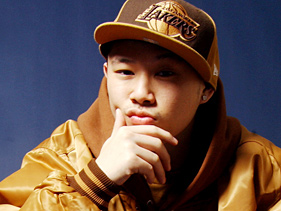 4. Jin – He's probably best known as Jin from Freestyle Friday on BET's 106 & Park show but this underrated Asian rapper rips emcees with his freestyle battle raps better than anyone out there. I wouldn't go with the Asian jokes either because he'll just flip the script and use it against you.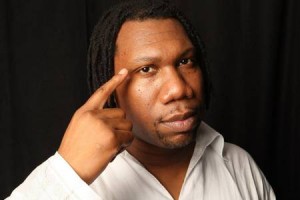 5. KRS-One – One of the originators, KRS-One never made it big but his freestyling and battling made him one of the greatest emcees of all-time. His punch lines would just have you thinking like "damn, that's sick!"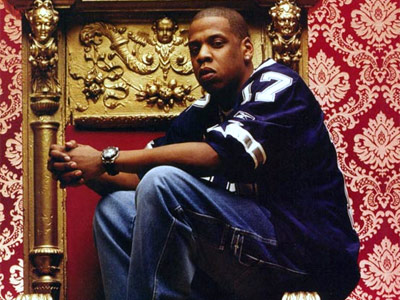 6. Jay-Z – Yup, the Hawaiian shirt wearing Jay-Z was once a freestyler like would rip most people. Matter of fact, he still is! I mean, he basically freestyles his entire songs anyways because he spits it all on one take. If that isn't skill, I don't know what is! Look at all his platinum albums!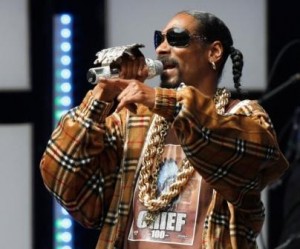 7. Snoop Dogg- Before he was spittin' that mellow style, he was rippin' and flippin' it. He came up on gangsta rap and he is one of the best freestyle rappers on the west coast! Don't get that doggystyle twisted, I bet he'll rip most rappers out there in a freestyle battle now.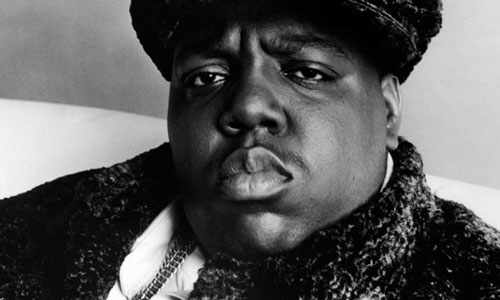 8. Notorius B.I.G. – Not only does he fight for the crown of greatest rapper of all-time but if you never heard Biggie freestyle, well, you're missing out. The late, great rapper takes his distinct flow from his songs and he does the same with freestyling.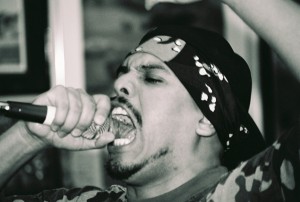 9 .Immortal Technique – One of the best underground rappers and one of the best political rappers out there now, Technique mixes crazy knowledge with punch lines and sticks it all into his rhymes. Believe me, he won't sell out and go commercial and he'll still be one of the sickest emcees underground… EVER!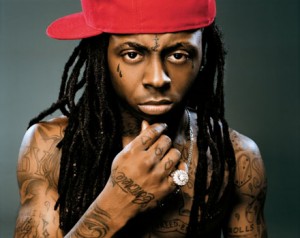 10. Lil' Wayne – I know, I know, most people think he's too commercial now but if you ever listened to his underground mixtapes, he freestyled most, if not, all of that. Even when he was with the Hot Boyz, he was the lone star holding that group up, then he went solo and took over the rap industry.
Those are my picks and I'm sure it was different 5-10 years ago and I'm sure it'll be different next year, but right now, those are my top 10 best freestyle rappers.
Music is a rapidly changing beast and most of us have our preferences. You also notice that as you get older you find yourself often tied to the music you loved in your teenage years. New music just does not cut it!
Here are the number one albums according to Billboard for the 1960′s.
1960: Original Cast – The Sound Of Music
1961: Original Cast – Camelot
1962: Soundtrack – West Side Story
1963: Soundtrack – West Side Story
1964: Original Cast – Hello, Dolly!
1965: Soundtrack – Mary Poppins
1966: Herb Alpert & The Tijuana Brass – Whipped Cream And Other Delights
1967: Monkees – More Of The Monkees
1968: Jimi Hendrix Experience – Are You Experienced?
1969: Iron Butterfly – In-A-Gadda-Da-Vida
As you can see the 1960′s was a very interesting year for music. The Billboard chart's started in the 50′s and it took until the last half of the 1960′s for non-musical related albums to start becoming popular. The outh really started to rule and it's great to see it charted in music.
I was born in 1981, the number one album that year was Kim Carnes with Bette Davis Eyes. I be honest I have no idea what this is!!
What was the number one album the year you was born?
As Poker gets bigger worldwide, there are more and more players making a name for themselves. But out of all the poker players, how many of them are sexy women? Well, I made a list of who I thought was the top 10 sexiest female poker players.
1. Shana Hiatt – You probably won't see Shana playing too much poker but you'll definitely see her on the World Poker Tour and Poker After Dark as she's an announcer and Hostess. She has to be arguably one of the hottest women representing poker today!
Yet another collection of hot sportstars. This time, it's only restricted to tennis but the sizzle still exists

#3  – Elena Dementieva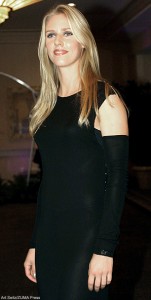 God bless Russia for the amazing players they produce. Dementieva is currently ranked World No. 4 and she is the highest ranked Russian player. Impressive, eh?