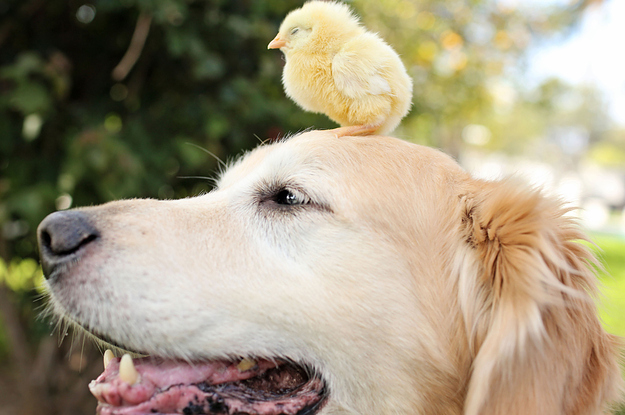 The country singers spoke it like it was and they didnt back down.
Its time for the Dixie Chicks to come back already.
Kevin Winter / Getty Images
Its been eight years since the trio put out their last album, and in that time theyve mostly been on hiatus, spending time with their families and embarking on new projects. But after a tour in Canada and Europe last fall, and their recent performance at the C2C country music festival in London, the famed bluegrass and country group consisting of Natalie Maines and sisters Emily Robison and Martie Maguire have been giving fans renewed hope for some kind of stateside tour or, fingers crossed, a new album.
In the meantime, while were praying, let us relive some of the reasons why theyre so amazing.
Monument
1. Theyre all badass musicians who SHRED on their respective instruments.
ShowBizIreland.com / Getty Images
The Robison sisters both play a whole breadth of instruments, but as part of the Chicks, Emily made a name playing a mean banjo. Martie is masterful on the fiddle, and while Natalie is mostly known for her raw, powerful voice, she also kills it on the guitar.
2. They made traditional bluegrass and country fun for mainstream pop listeners.
The Dixie Chicks transcended the country scene, selling more albums in 1998 than every country act combined that year, and they continued to reign as the highest-selling country group through the early aughts. As of May 2013, the Dixie Chicks are the best-selling female band of all time, and the biggest selling country group in the U.S. during the Nielsen SoundScan era (1991-present).
3. Their hit Wide Open Spaces was all about finding yourself and giving yourself space to make mistakes.
Who doesnt know what Im talking about Whos never left home, whos never struck out To find a dream and a life of their own A place in the clouds, a foundation of stone
And, for some reason, we got these amazing shots of sisters Emily and Martie jumping (trampolining?) in the background of this surreal green-screen landscape.
Ah, the 90s.
4. They crafted beautiful ballads that brought us to tears.
Video available at: http://youtube.com/watch?v=6wRbo9FJ-yM. youtube.com
Like Traveling Soldier, off their 2002 album, Home.
5. And Cowboy Take Me Away is still just as fresh of a love song today as it was over a decade ago.
Monument / Via youtube.com
Its *very* popular on Pinterest!
Via pinterest.com
6. But even though they could be sweet and tender, they were also equally fierce. Their song Goodbye Earl was a big fuck you to domestic violence.
Dark? Yes. But the Dixie Chicks have no time for anyones abuse.
7. And they definitely werent afraid of speaking their minds when they had something to say. At a show in London in March 10, 2003, on the eve of the Iraq war, Natalie said two sentences that changed the groups career forever.
Video available at: http://buzzfeed-video1.s3.amazonaws.com/video/2014/05/06/DixieChicksBush-624×350.mp4.
Just so you know, were on the good side with yall. We do not want this war, this violence, and were ashamed that the president of the United States is from Texas.
8. Those words essentially got them banned from radio, and they were subjected to death threats, boycotts, and burnings of their albums.
Following Maines comments, conservative blogs like Free Republic organized nationwide boycotts, and radio stations gave into pressure to stop playing the trios music. They were effectively shut out of the country music scene.
9. But they kept on keeping on.
Entertainment Weekly / Via music-mix.ew.com
They continued to stir up controversy later that year, posing nude for the cover of Entertainment Weekly in May 2003, covered in the words thrown at them by both supporters and detractors.
Our publicist was freaking out and trying to talk us out of it, Maguire told EW. But it had to be all the way, like with the Sadaams Angels stuff. Those were real things people were writing to us in e-mails and posting on the web. There were publicists and people at the shoot who were trying to get us to tone that down, but we felt like you cant go half way when youre naked.
And they never let the controversy silence them, as painful as the backlash could be.
TIME
10. In 2006, they threw up the middle finger to those who tried to silence them with a raw and powerful song called Not Ready To Make Nice.
Columbia Nashville
Columbia Nashville
Columbia Nashville
Off their 2006 album Taking The Long Way, the women addressed the incident and refused to apologize for speaking their minds: Its too late to make it right /I probably wouldnt if I could / Cause Im mad as hell / Cant bring myself to do what it is you think I should.
11. They even joked about returning to the scene of the crime at a show in London.
Video available at: http://youtube.com/watch?v=oo3EaMtxqBo. youtube.com
And Natalie repeated her famous words, because she is that much of a badass.
12. And when they won FIVE Grammys in 2007 including Album of the Year it was total vindication.
Kevin Winter / Getty Images
And winning Record of the Year for Not Ready To Make Nice was extra sweet.
Video available at: http://youtube.com/watch?v=RZVObCA3A1s. youtube.com
13. Natalie Maines spoke about the reaction to her 2003 comments on Larry King Live in 2006:
Video available at: http://youtube.com/watch?v=ew7fAkchiKo. youtube.com
Everyone called me unpatriotic and that I didnt support the troops because I didnt support the war, she said. I see their point of view, but to me I am patriotic because I didnt want people to die without a reason handed to us [] When youre over in London, everyones talking about Americans like were all one, and we all think the same, and that bothered me.
14. After a successful tour last year in Canada and Europe, the Chicks have been playing more shows recently, even covering Miley Cyrus Wrecking Ball.
Video available at: http://youtube.com/watch?v=7DyFAJm6M9M. youtube.com
Obviously they killed it.
Which got us thinking
instagram.com
Since the Dixie Chicks are sort of the precursor to the outspoken country-pop crossover that Miley is for this generation what would they have up their sleeve today?
instagram.com
Dixie Chicks
Our guess is theyd make us fall in love all over again with their strength, their heartfelt music, and their truthful voices.
Jeff Vinnick / Getty
Jeff Vinnick / Getty
Jeff Vinnick / Getty
In closing, the Dixie Chicks were true punks of the late 90s and early 00s, and we are ready for them to rock once again.
Dixie Chicks via Twitter / Via Twitter: @dixiechicks
Anytime, ladies!!
Read more: http://buzzfeed.com/azafar/14-reasons-why-we-need-the-dixie-chicks-back-in-our-lives