I'm sure everyone has played Quake at some point in their lives. The game's so insanely fun, that's it's almost impossible to stop playing. Yes, I know many out there, call it mindless violence, but heck! mindless violence is the closest thing to entertainment I've seen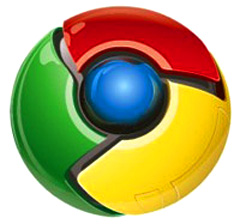 So now that Google Chrome has filtered down to us mere peasants, it's time to highlight it's weaknesses and compare it to the best – Firefox. So here are 5 reasons why Chrome sucks and why we won't be using it until they get these things sorted….
Everyone is going to have their own opinion of the top 10 athletics of all-time, some are similar and some are completely different. But every athletic can argue that they should go on the top 10 but not all of them can fit on that list. These are my top 10 athletics of all-time.
In no particular order:
1. Michael Jordan – Arguably the greatest NBA player to hit the floor. Michael Jordan defied gravity, I mean, there is a reason why he was nicknamed "Air." If he didn't retire a couple of times, he would be the all-time scoring leader, hands down!
He was unstoppable. He took his team to win six NBA finals games, he broke records like it was nothing and he made his teammates look good too!
Also, you have to remember that Jordan played various sports in addition to basketball. Some sports that include baseball, football and golf, which I heard he was pretty good.
photo credit: Abqtrucker
If you play NFL fantasy football like me, you always have to be aware of the sleepers that nobody knows about but they light up the field unexpectedly especially the rookies. Even if they were great in college, it doesn't mean they're have the same success.
Anyways, here are my top 5 NFL fantasy football rookie sleepers of 2008. Pick them up if you can before they're all claimed off free agents!
Read the story »