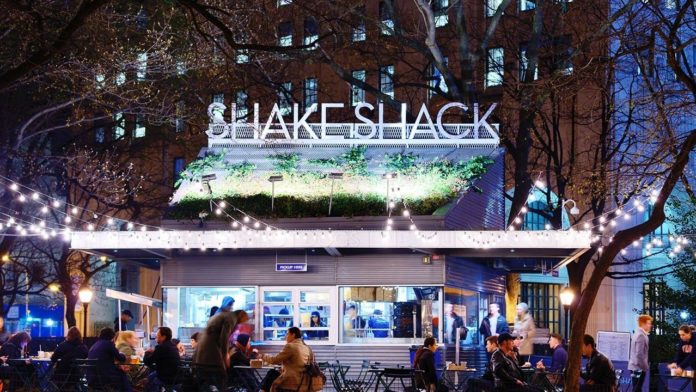 When you bite into a Shake Shack burger, you probably think about the melty American cheese, the patty's super-crispy griddled crunch, and how everything should be served on a pillowy Martin's potato roll.
With 129 locations internationally (and counting), it's hard to imagine the restaurant's humble beginnings 16 years ago as one small hot dog cart in Madison Square Park. The stories behind the "fine-casual" chain's now-famous dishes are chronicled in CEO Randy Garutti and culinary director Mark Rosati's cookbook, "Shake Shack: Recipes and Stories" with an eye-opening introduction from Union Square Hospitality Group restaurateur Danny Meyer. It's a fascinating read whether you're hungry for recipes or insider trivia about the cutthroat New York restaurant world.
We've rounded up 10 of the most surprising facts we learned:
1. It could have been named Dog Run.
Read more here: http://www.foxnews.com/