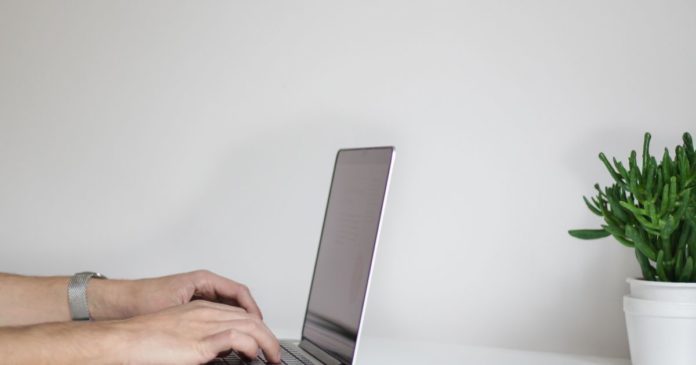 The most promising occupations of 2017 are in finance, tech and healthcare . figcaption>
Image: NordWood Themes/ stocksnap
It may feel like there isn't much to look forward to in 2017, but LinkedIn has a few suggestions for how to find some potential in the year.
The professional network ranked the most promising occupations of 2017 based on those positions' potential for career advancement, chore growing and wage. 2017 's list is the first time LinkedIn ranked jobs in this category.
The occupations that constructed the cut all have high median salaries, strong chore openings and year-over-year growing, and are likely to lead to a advertising or advancement, LinkedIn vice president for talent answers and jobs Daniel Shapero wrote in a blog post. Most positions are in finance, tech, or healthcare.
"This could be the start of a promising new job, " Shapero wrote.
Here are the most promising occupations of 2017 😛 TAGEND
1. Hospitalist
Median Base Salary: $222,000
Job Openings: 1,000
Career Advancement Score( out of 10 ): 6
2. Pharmacist
Median Base Salary: $123,000
Job Openings: 3,300
Career Advancement Score: 5
3. Sales Engineer
Median Base Salary: $80,000
Job Openings: 3,000
Career Advancement Score: 6
4. Site Reliability Engineer
Median Base Salary: $140,000
Job Openings: 300
Career Advancement Score: 8P TAGEND
5. Product Manager
Median Base Salary: $97,500
Job Openings: 3,000
Career Advancement Score: 8P TAGEND
6. Financial Analyst
Median Base Salary: $64,000
Job Openings: 2,500
Career Advancement Score: 8P TAGEND
7. Technical Program Manager
Median Base Salary: $129,000
Job Openings: 500
Career Advancement Score: 8P TAGEND
8. Program Manager
Median Base Salary: $97,400
Job Openings: 2,300
Career Advancement Score: 7
9. Data Engineer
Median Base Salary: $105,000
Job Openings: 900
Career Advancement Score: 8P TAGEND
10. Scrum Master
Median Base Salary: $100,000
Job Openings: 400
Career Advancement Score: 8P TAGEND
11. Software Engineer
Median Base Salary: $94,000
Job Openings: 10,000
Career Advancement Score: 6
12. Clinical Nurse
Median Base Salary: $75,700
Job Openings: 3,300
Career Advancement Score: 6
13. Physician Assistant
Median Base Salary: $104,000
Job Openings: 2,800
Career Advancement Score: 4
14. Business Analyst
Median Base Salary: $70,000
Job Openings: 3,000
Career Advancement Score: 8P TAGEND
15. Tax Manager
Median Base Salary: $103,000
Job Openings: 1,000
Career Advancement Score: 6
16. Data Architect
Median Base Salary: $122,000
Job Openings: 500
Career Advancement Score: 6
17. Anesthetist
Median Base Salary: $156,000
Job Openings: 400
Career Advancement Score: 4
18. Analytics Manager
Median Base Salary: $109,000
Job Openings: 400
Career Advancement Score: 8P TAGEND
19. Customer Success Manager
Median Base Salary: $72,000
Job Openings: 350
Career Advancement Score: 10
20. Medical Director
Median Base Salary: $230,000
Job Openings: 1000
Career Advancement Score: 6
Read more here: http :// mashable.com /