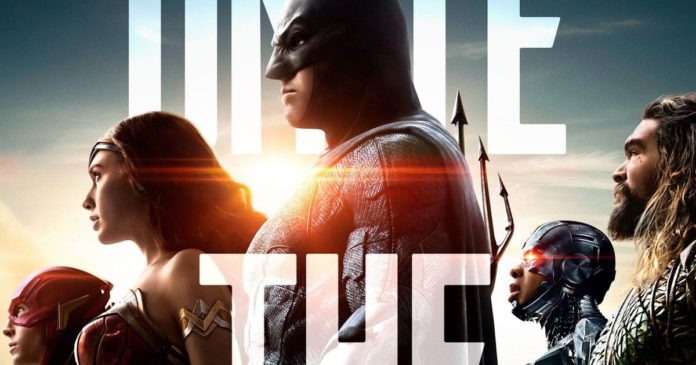 "Avengers assemble" was taken, you discover . figcaption>
Image: Warner Bros . div>
Assembling is for Avengers. The Justice League < em> unifies .
Or so it seems in the new Justice League poster, which brings together Batman( Ben Affleck ), Wonder Woman( Gal Gadot ), Aquaman( Jason Momoa ), The Flash( Ezra Miller ), and Cyborg( Ray Fisher ).
The five of them are seen in profile as giant block letters spell out the tagline "UNITE THE LEAGUE." A lens flare indicates that the dawning( of justice, presumably) is transgressing behind them.
Honestly, it's … not great. "Unite the league" is a terribly clunky slogan, even if it stimulates appreciation for the movie.
It's reminiscent of "Unite the seven, " the tagline that accompanied our first official look at Aquaman. At the time, devotees wondered whether "seven" referred to the Seven Seas, or to the seven members of the Justice League.
As we now know from the trailers, though, this version of the Justice League only has five members, at least so far. While Superman( Henry Cavill) is expected to pop up in Justice League at some phase, he's yet to be seen in the trailers. And Green Lantern( previously rumored to be the seventh and final member of the team) hasn't even been mentioned.
But "Unite the five" doesn't sound as good, so "Unite the league" it is. Here's hoping the actual movie is slicker than the tagline they're utilizing to sell it.
Justice League is in theaters November 17.
WATCH: The 10 best movies to see in 2017
Read more here: http :// mashable.com /