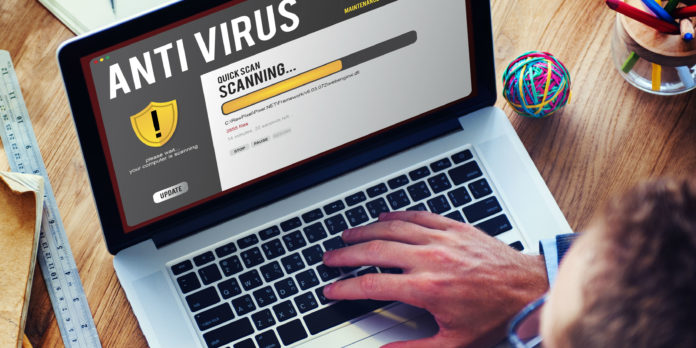 Its fair to say that an antivirus should be one of the first software you install on your computer. If youre running Windows, the built-in Defender doesnt provide the most reliable protection. And if youre running MacOS, dont believe the myths that Macs dont get infected by malware.Fortunately, it wont cost you a fortune to get good antivirus protection. In fact, it wont cost you anything. Below are some of the best free antivirus solutions that are available for both MacOS and Windows.
The best free antivirus for Windows and Mac
1. Avast Free Antivirus
The free edition of Avast! Antivirus is a reliable security software. The headline feature is as solid as youd find in any endpoint protection solution, and it provides tools for scanning the file system, email attachments, and web activities such as webpages, downloads, and Javascript files.
Avast recently merged with AVG, and now both products enjoy the added benefit of a shared user base. That provides more data about new threats, which means theyll be even better at protecting you against emerging threats.
In addition to its excellent anti-malware protection, Avast also offers peripheral protection tools, including a network security scanner, password manager, and secure browser. Avast also has a game mode that will avoid displaying pop-ups while youre playing.
Screengrab via Avast
2. Sophos Home
The Sophos Home free antivirus sports some features that are usually found in commercial solutions. Sophos provides run-of-the-mill malware protection, both in real-time background mode and on-demand with impressive results. The anti-phishing feature works by blocking blacklisted URLs and scanning incoming HTML content for possibly malicious content.
One of the features that makes Sophos Home stand out among other free antivirus solutions is its cloud-based option. A single free account can be used to secure up to 10 devices, and you can use the online Home Dashboard to monitor and control your computers for alerts or perform scans remotely.
Photo via Sophos Home
READ MORE:
3. Avira Antivirus
With hundreds of millions of users worldwide, the Avira free antivirus is very popular. While speed is not Aviras forte, its malware protection is quite impeccable. The mail and web protection, as well as its game mode, are disabled in the free version, which is a bit of a disappointment, given that other solutions offer those features for free. However, Avira free edition has a Browser Safety extension for Chrome and Firefox that fends off malicious and fraudulent URLs.
Aviras bonus features include a free VPN service limited to 1GB monthly traffic on a single device, as well as two privacy features it has borrowed from Electronic Frontier Foundation (EFF): Privacy Badger and HTTPS everywhere. The former prevents online ads from tracking you and the latter enforces encrypted connections to websites wherever possible.
Screengrab via Avira
4. AVG Antivirus Free
AVG is another household name when it comes to free antivirus tools. According to independent test labs, AVG provides robust protection against malware, dangerous websites, and malicious emails, with minimal system performance penalty.
AVG provides a Web TuneUp Plugin that installs on most browsers and provides useful features, such as a site safety check and ad-tracking prevention.
AVG also provides limited access to system optimization tools and a VPN when you download the free version.
Screengrab via AVG
READ MORE:
5. Bitdefender Antivirus Free Edition
Bitdefender is a user-friendly antivirus tool with good malware protection and bonus tools. The free edition provides the same malware protection as its commercial version, a hands-off experience and little system performance penalty.
Bitdefender is especially good at detecting and blocking phishing, as well as malicious and fraudulent websites.
While the paid version has a more comprehensive set of features, the free edition provides some extra tools, including a password manager, a Wi-Fi network security detection tool, and SafePay, a desktop application that isolates and secures sensitive transactions.
Screengrab via Bitdefender
Ben Dickson is a software engineer and the founder of TechTalks. Follow his tweets at @bendee983 and his updates on Facebook.
Read more here: http://www.dailydot.com/