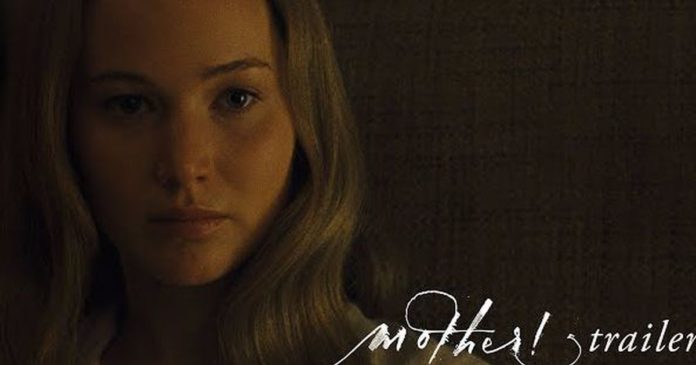 Whether you waited with bated breath or it just kind of snuck up on you, the theatrical release of Darren Aronofsky's mother! has arrived. Starring Jennifer Lawrence and Javier Bardem as a married couple who brings strangers into their homes, mother! is hard to describe, hard to watch, and hard to process. At least, that's what preliminary audiences felt…but they don't seem to mind.
Critics, including Mashable's Angie Han, already gave their thoughts on the WTF-factor of the buzzy film.
Here's what some of the first non-critics to view mother! had to say Friday morning.
Darren Aronofsky is clinically insane. And he's a genius. #mothermovie is great and Jennifer Lawrence is in the Oscars convo #TIFF

— J Don Birnam (@jdonbirnam) September 10, 2017
I honestly don't know what to say about #mothermovie. It left me with no words to say, I'm shaken. Give me some time to process this

— tony (@infinitestarboy) September 15, 2017
#mothermovie was SO fucking amazing. I've never been that anxious in my whole life, film or otherwise. Fuck fuck fuck

— Nick Simon (@NotYou_83) September 15, 2017
There's literally 1 gross scene in #mothermovie and it's just a glimpse. Yeah overall it's violent but that's it. Ppl are freaking out. 🤨

— Night Ghostess (@NightGhostess) September 15, 2017
mother! is now in theaters.
Read more here: http://mashable.com/