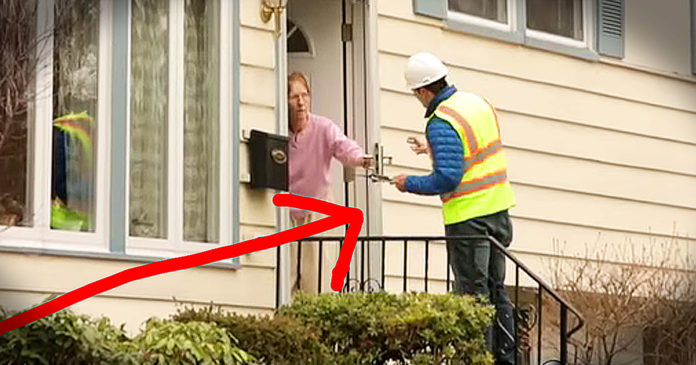 We live in sophisticated times. There used to be a time when it was easy to trust strangers and people generally had good intentions, but those days are sadly gone. Today's criminals are pretty savvy, and have no problem taking advantage of the trusting nature of some people. The elderly are often especially susceptible to criminal deception, which is why it's so important to spread awareness of the latest scams.
In this report by ABC News, Gio Benitez investigates a wave of scams that have been plaguing neighborhoods across America. Using a few simple items like a vest, walkie-talkie, hard hat, and clipboard – all of which can be purchased for less than $100 online – con artists have been posing as utility company workers and approaching innocent victims for payments for made-up charges, as well as access to their homes.
The results of Benitez's experiment are chilling. Nearly every single person he approached while impersonating a utility worker allowed him to enter their home. They say that clothes make the man, and it seems that most people were willing to accept that Benitez was a utility worker based solely off of his appearance. Thankfully, the video also includes several tips on how to avoid these dangers. Chief among them is to always keep your door closed while speaking to a stranger, and always ask for an official ID.
Don't forget to SHARE this important message with your family and friends.
H/T: ABC News
Read more here: http://www.wimp.com/