1. Cooliris
Coolirish allows you to browse the latest news in multimedia format, kind of like an iphone scrolling / carousal thing. You can search youtube for videos, play them through Cooliris' funky interface and then go directly to the website. If you have some time to kill or you just like cool stuff, this add on is for you

There's even a demo here.

2. Colorful Tabs
Tabbed browsing is nothing new but it can sometimes be hard to differentiate between all the tabs you have open as they are all the same color and look the same from a distance. Well, thanks to Colorful Tabs, all of you tabs will now have their own unique color. A very cool add on indeed.
3. Fast Dial
Fast Dial is a bookmark add on which acts as a 'speed dial' on Firefox. As the name might suggest, you can add you favourite sites to Fast Dial and it'll save them for you along with a url and a thumbnail. To access your Fast Dial sites, you click a little icon on your toolbar and all of your Fast Dial sites will appear. A much better and cooler way of bookmarking

4. Firebug
Did you ever want to edit html and CSS live on a site and see what difference it makes to the appearance? For example, did you ever want to know what a black background looks like on google? Well with firebug, you can do all of that and more. It is the ultimate designer / devlopers tool and a MUST HAVE add on for designers, developers and code monkeys.
5. Video DownloaderHelper
Ever wanted to download videos from youtube or metacafe or any streaming video sites? Sure you have. This nifty little add on allows you to do that with the click of a button. You can also convert between formats and even download pictures if you want from any site. Ingenius

Install Video DownloadHelper Now!
Urinal Surfing
Only the manliest of man would be brave enough to surf the mighty waves of piss in a urinal. This guy is either drunk, getting paid a small fortune or there's someone pointing a gun at his head off camera.
There are tons of websites on the WWW that are wildly successful but come to think of it, are nothing special. In fact, they look ugly and are filled with shit. he only reason that people flock to these sites till date is because of the hype.
1. Myspace

Myspace takes the crown for the ugliest social networking website out there. Although it may be the biggest, that doesn't make it the best and it's success is down to the fact it was one of the first social networking sites out there. Nowadays it's not cool, hugely over rated and used by social networking users as a no.2 or no.3 profile behind their facebook or bebo profiles.
http://www.myspace.com
Read more
There are a variety of keyword tools available on the market, but we bring to you the best of the best. These tools are all you need to make sure your SEO efforts bring fruit.
1) DigitalPoint Keyword Suggestion Tool
The DigitalPoint Keyword Suggestion Tool combines data from Overture and WordTracker. This is highly beneficial to the user as it's always better to get two streams of data in order to obtain an accurate picture by means of comparing the data. You can ascertain the profitability of a keyword if both the numbers arepretty close and after doing some basic keyword research that particular keyword is found to have high "niche keyword power". I'd say the DigitalPoint Keyword Suggestion Tool is a decent enough tool which maybe pretty helpful at times.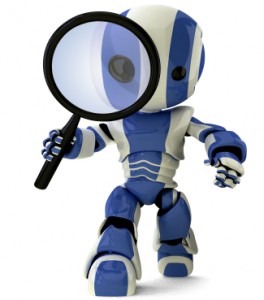 2) NicheBot
NicheBot is perhaps the most comprehensive keyword tool but it comes at a price. You can search WordTracker, Google and Overture at the same time. It also has some innovative features like Thesaurus which presents you the closest 10 synonyms with relatively high searches.
3) Keyword Discovery
Keyword Discovery is constantly trying to compete with the great WordTracker but falls pitifully short. For one, the captcha which keeps popping up is highly irruating. The interface is a complete muddle and it's very difficult to navigate around their site. One advantage they ahve voer WordTracker is that you can search as far as 12 months back as opposed to searching for a keyword's history only upto 2 months back in WordTracker.
4) WordTracker
WordTracker is often synonymous with keyword research and experts highly recommend it as the the keyword tool whcih gives the most accurate results. It is the ONLY keyword tool which actually allows you to mine for long-tail keywords.