As Poker gets bigger worldwide, there are more and more players making a name for themselves. But out of all the poker players, how many of them are sexy women? Well, I made a list of who I thought was the top 10 sexiest female poker players.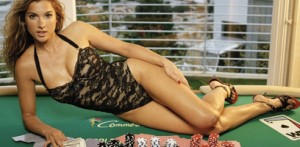 1. Shana Hiatt – You probably won't see Shana playing too much poker but you'll definitely see her on the World Poker Tour and Poker After Dark as she's an announcer and Hostess. She has to be arguably one of the hottest women representing poker today!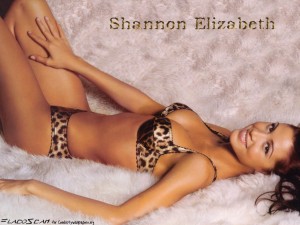 2. Shannon Elizabeth – Honestly, I didn't even know she was a poker player outside of her acting career. If she ever sat down at my table, I think I'd be too distracted, most definitely! But I heard since she turned semi pro poker player, she actually had some pretty good results.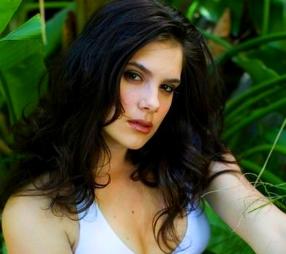 3. Tiffany Michelle – If she's not working on a film or TV projects or playing music gigs (damn, she's talented!) you'll probably catch her in Vegas at a poker table.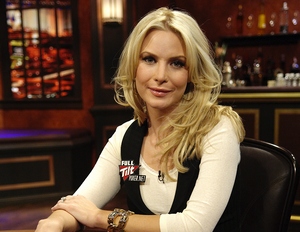 4. Erica Schoenberg – Erica is a hot blonde that shows her skills in playing poker. Personally, she's probably one of the prettiest in the face of all the sexy poker females… and if you look around, you can also find some topless pictures of her playing in Carmen Electra's Strip Poker DVD!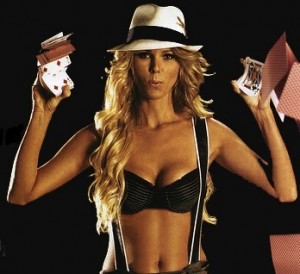 5. Clonie Gowan – Clonie is part of the Full-Tilt Team and she does pretty good for herself. She has won first place in Poker After Dark during "Ladies Night" and racked up $120,000 on that one night! Oh, have you seen that body of hers?! Good lord man!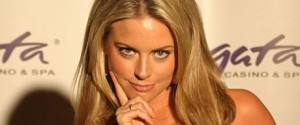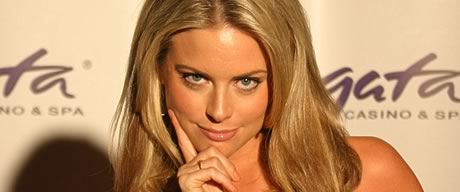 6. Courtney Friel – Simply stunning… Courtney was the replacement for Shana Hiatt as hostess and spokesmodel for the World Poker Tour television series and believe me, she did not disappoint!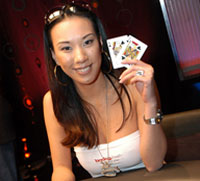 7. Evelyn Ng – Evelyn is representing Canadian poker players, matter of fact, she dated fellow Canadian poker player Daniel Negreanu for a while. I think that's how she developed her style of play. She is now part of Team Bodog.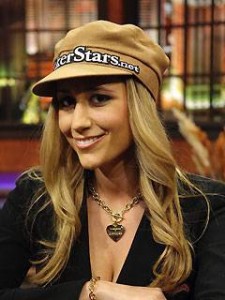 8. Vanessa Rousso – This Law School student doesn't exactly need to practice law anymore, especially if she continues to win in poker. She is known to many as "Lady Maverick" and she's engaged to Poker Star, Chad Brown… ew.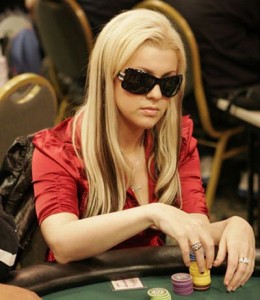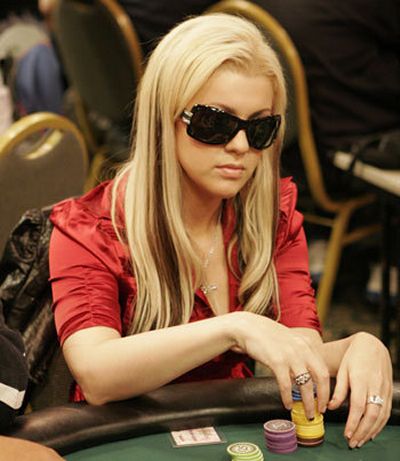 9. Jennifer "Jennicide" Leigh – "Jennicide" as many know her, is probably the only sexy female poker player who has success in poker and posed nude for Playboy. She is probably the ideal woman for a lot of people – sexy, plays poker, loves video games and supposedly she's a "nerd." I would just love to hang with her!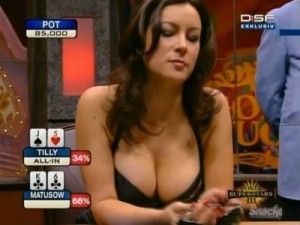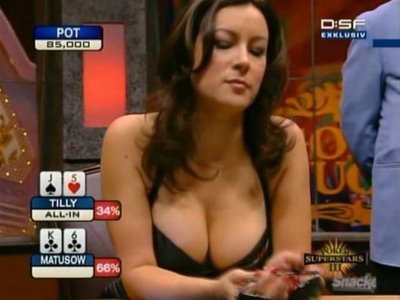 10. Jennifer Tilly – I cannot believe Jennifer Tilly is about to be 50 yet she's still HOT… oh, and she's pretty good at reading people when playing poker. But I can't play poker with her, not because she's better but her cleavage is always hanging out… I'll be distracted!
Anyways, those are my top 10 sexiest female poker players! And if you know of anyone else, let me know, I'd definitely be interested.