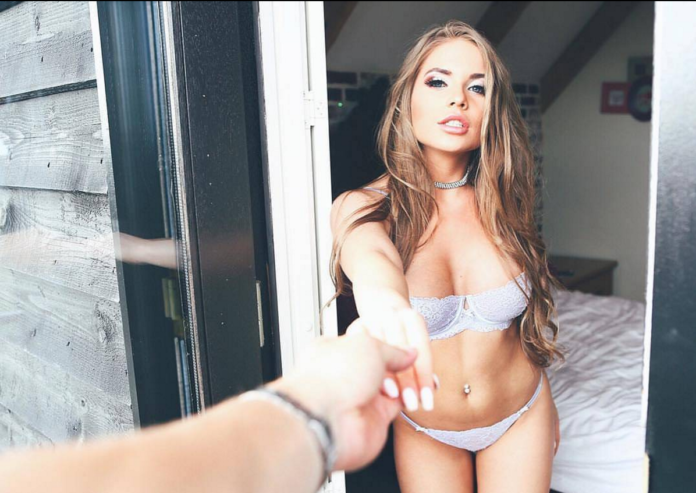 Its hard to imagine a time where the only porn you could find was in random magazines left in the woods, slowly loading JPEGs on dial-up internet, or DVDs bought from neon-lit stores on the outskirts of town. Now you fulfill almost any fantasy in an instantand experience it in thrilling high definition no less. Porn in HD makes for a considerable upgrade from your standard tube experience, and while there are plenty of free options out there, the paid subscriptions make it worth your while. Here are the best paid and free HD porn sites.
The best free HD porn sites
Since its launch in 2007, Pornhub has quickly grown into the largest porn site in America. With over 1,988 pages of free HD videos, youll never run out of content. Pornhub also offers a $9.99 premium option, which allows users to download HD videos, watch exclusive content, and view with an ad-free experience. You can search for HD only videos in any sub category on the site, so no matter what youre into youll be able to find it. For what its worth, Pornhub has also done some notable charity work, from planting trees to raising funds for breast cancer research and distributing scholarship money for women in STEM.
Photo via Instagram/Pornhub
With 10,200 pages of HD porn, xHamster is a popular destination for a reason. However, where it shines is in its sorting. Like Pornhub, you can go to any category and turn on the HD function to only be shown videos that match your ideal image quality. XHamster has an excellent reputation for amateur content if thats something youre looking for. It also offers a surprising amount of VR porn content. The sites premium section includes a curated section of niche categories, as well as HD/UHD premium video and the ability to purchase any video you like.
Photo via xHamster/Instagram
Looking for a site with lots of HD porn content that wont immediately let people looking at your search history know what youve been doing with your time? RedTube is your new best friend. With 56,000-plus HD videos across every genre imaginable, RedTube is the backup of choice for people who are trying to keep Pornhub out of their search history. HD videos arent searchable by subgenre, so be prepared to browse around for what you want, though, like Pornhub, you can look up whats new, old, or trending in the HD category with ease. RedTube also offers a $9.99 paid premium option that allows you to download HD movies and see exclusive content.
Photo via RedTube/Instagram
While it might seem like YouPorn has the largest selection of HD porn with 6,010 pages available, its important to remember theres a lot of repetition in those results. Many clips are posted over and over or are only edited segments from other movies. YouPorn is a fast and responsive, but if youve already been looking at Pornhub or RedTube, you arent going to discover much new. YouPorn also offers a $9.99 a month Premium experience that comes with no ads, high-quality HD, and exclusive content.
Photo via YouPorn/Instagram
Bought for $9.5 million in 2007, Porn.com has one of the most expensive porn domains in history. The new owners have not poured those same resources into their site, making it an occasionally frustrating place to find what youre looking for. However, with 109,539 HD porn videos (at last count) on the site, almost no one has their sheer level of variety. Content and picture quality can be uneven, with some videos saying theyre HD when theyre not, but you have to accept a certain amount of wiggle room with a site of this magnitude. Out of all the sites on this list, Porn.com is the most likely to redirect you to another site you dont want to go to, so use it as a last resort if somehow you couldnt find what you wanted on the sites above and dont want to pay for one of the options below.
The best paidHD porn sites
This Canada-based porn production company won the AVN award for Best Membership Website in 2012, thanks to its wide range of categories and high-quality content. Everything its produced has been HD, so youll never be left looking for hi-def content. With new scenes added every day across its 30-plussubsites, along with some of the biggest names in porn, Brazzers is a leader in new, top-notch pornography. Its content is very heteronormative, so if youre looking to explore any queer kinks, theyll be seen through the male gaze and leave out gay men entirely. Still, from the standpoint of quality, Brazzers is hard to beat. Membership starts at $29.99 a month, but you can get a whole year for $9.99 a month if you pay up front. Brazzers even allows you to trade in old gift cards for content.
Photo via Instagram/Brazzers
Naughty America has made HD a major selling point for its brand, with HD and 4K videos added every week. Its also dedicated to putting out HD VR porn regularly as well. Its 7,600-plus video library includes over 2,600 porn stars across a range of your standard porn genres like MILFs, anal, and naughty offices. You can even stream your content in 1080p on your Roku device or connected TV, sparing you from soiling your office chair or messing with transferring downloads across devices. Naughty America also offers one of the best deals in the industry, with a year of membership, including HD and 4K downloads, available for a lump $71.40 payment, or for $24.95 a month. Obviously, the sitewants you to just sign up for a year with prices like that.
Photo via Twitter/Naughty America
READ MORE:
Sick of slickly produced, male-centered pornography? Bright Desire is one of the leading spaces for feminist sex-positive pornography online, featuring real-life couples in sensual and artistic films. Combining interviews, hardcore sex, and a focus on pleasure, Bright Desire is a change of pace from the standard barrage of monstrous dicks found on every other porn site. Best of all, Bright Desires content is all in glorious HD. Even its pricing is progressive, with $22.95 for the first 30 days and just $9.95 a month after that, or one $37.95 lump payment for 90 days of access.
Photo via Twitter/Bright Desire
Editors note: This article is regularly updated for relevance.
Read more here: http://www.dailydot.com/